Red Glass Button

Description
Nice looking glass button, easy to make and very good looking. Can be used on your page or graphic projects.
Also take a look at other Photoshop tutorials...
Pages
RED GLASS BUTTON

Tutorial made by our user ALTAF


1. Start off with a new layout of your own size as white as an background color. And then create a new layer name it button.

2. Just draw a rounded rectangle shape with the help of selecting rounded rectangle tool with the attributes such as 12" radius 100% Opacity and in normal mode and with red (e90404) as a foreground color. And make sure that you are in fill pixels mode which is on the top left.

Just add a drop shadow to it with following attributes : shadow color (e41010) opacity 70%, distance 3, size 2, spread 7.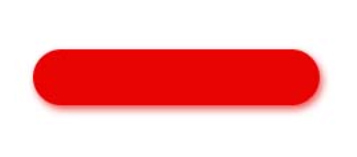 3. After that create a
new layer
and then Ctrl+click on the thumbnail of the button layer to select the shape of the button then click on the
marquee tool
and then press the down arrow key to
nudge
/ move the section down when your selection comes 2 half of the figure, press Ctrl+Alt+click the thumbnail of the button layer. You will see the selection subtracts the selected image. You do it practically it wont be hard. Then again nudge the selection up by pressing up arrow key.
4. Then select the
paint bucket tool
and fill it the
dark red color
(be1010) then reduce its
opacity
to 70% . All
this thing should be don on the new layer which u have done in step3. Only then u will able 2 adjust it's opacity.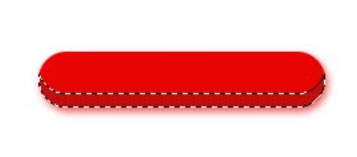 Continue Reading On The Next Page >
Pages
Submitted by Martin on 2006-06-11 10:09:39. Since then read 49963 times.
Scored 4.45 points out of maximum 5 by 20 votes.
Also take a look at other Photoshop tutorials...
Rate this tutorial!
Remember: the more points, the better!
Invite a friend!
Discussion
Visu
visu_subhash AT yahoo DOT co DOT in
said on 2006-06-24 00:55:54
This tutorial is really amazing an it's the right place to start 4 the beginners of photoshop
Visu
visu_subhash AT yahoo DOT co DOT in
said on 2006-06-24 00:58:18
but i cant understand the nudge selection move can any1 tell me
Martin
mato AT t-tutorials DOT com
said on 2006-06-24 22:22:52
The point is, as it is shown in the picture, that you move the selection down a little (by arrow down when you have marquee tool) and then subtractions the other selection from it, leaving you with the final selection. sounds hard, but it aint :D