Night Sky with Stars

Description
Serene and tranquil scenery of stars and a major sun and Earth. Worth seeing.
Also take a look at other Photoshop tutorials...
Pages
Making Night Sky with Stars
As a motivation for those less patient, here is what wil our final work look like:

Part I. - Dark Background
First of all, we need a background that would be dark enough but that will not be too homogenous. We will therefore make
a New Layer (or double click on background to make a layer of it - you can use any layer)
After double clicking on the layer Blending Options dialog shows itself.
Swich to the Gradient Overlay and use some dark colors.(Black and Dark Blue).
Here are my settings of that Gradient Overlay: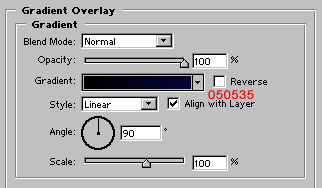 So now we shoud have something closely resembling moonless (or starless:) night sky.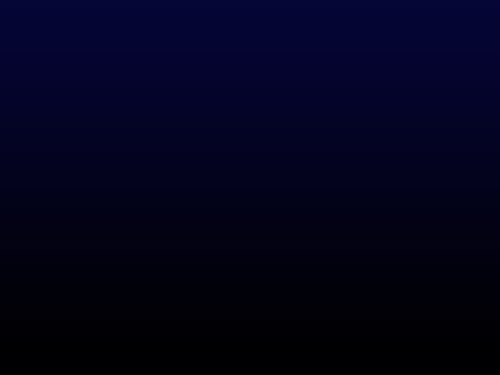 That was part one. Lets move to the stars making.
See Part II. on the next page
Continue Reading On The Next Page >
Pages
Submitted by Martin on 2006-05-09 10:56:23. Since then read 107259 times.
Scored 4.17 points out of maximum 5 by 99 votes.
Also take a look at other Photoshop tutorials...
Rate this tutorial!
Remember: the more points, the better!
Invite a friend!
Discussion
Francisco
sisco027 AT netzero DOT com
said on 2006-06-03 08:44:31
Excellent tutorial, I'll be coming back for more. Thanks.
Martin
mato AT t-tutorials DOT com
said on 2006-06-05 21:18:26
I am glad to hear that! I deem some of our tutorials really tutorialling and really worth going through. Looking forward to seeing you here again :D
Hotaru
hotaru209 AT gmail DOT com
said on 2006-06-20 02:49:05
Pretty nice, but my suggestion is that you should have kept out the lens flare and picture of the earth. The stars and night don't look photorealistic, so an earth image like that looks out of place. Plus lens flares have a tendency to look gimmicky. Great tutorial though, the stars and nebula are the cool parts here anyway, and they turn out pretty well.
Tom
said on 2006-09-21 09:52:35
Well actually I was expecting a little better when i found this tut i was actually searching for how to make an Earth and this came up so really this is a tut for star making with an Earth pasted in the middle....just my opinion ~Tom
bill
wewew AT hotmail DOT com
said on 2006-11-15 13:59:38
i only used up to the stars and nebula, but it was still great
Moses
said on 2007-03-14 09:12:25
Excellent tutorial but got stuck at the nebula part. Was unclear how to get it rendered like the image, and with the gradiant part of the earth in the layer mask.